Our outstanding Success Rates
Number of Live births in fresh + frozen embryo transfers for patients in different age groups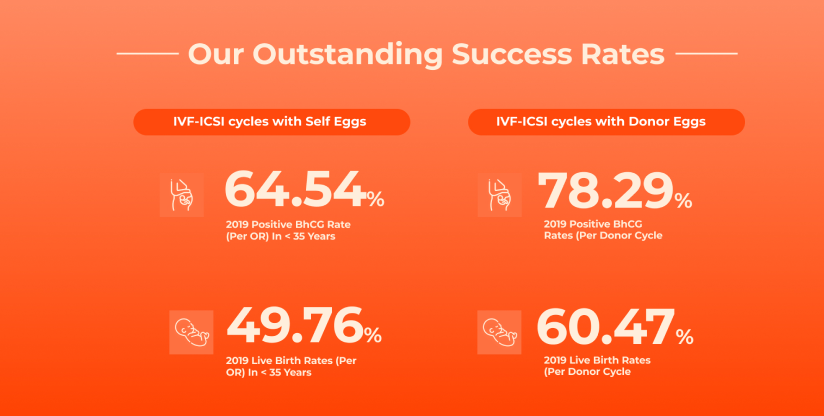 Since more than two-thirds of all of SGRH's IVF cycles are now performed by frozen single embryo transfers following culture to the blastocyst stage, we present our success rates as cumulative live birth rates i.e. fresh plus frozen embryo transfer success rates in different age groups to help you understand your true chances for success and having a baby here at IVF Sir Ganga Ram Hospital. Our cumulative pregnancy and live birth rates per cycle are amongst the highest in India and we are proud about the fact that our results rival the best IVF centres in the world and are roughly 1.5-fold higher than the UK and US national averages.
This is our cumulative live birth data (fresh + frozen embryo transfers) of patients who underwent an IVF-ICSI cycle in 2019.
Clinical Outcomes according to Age - 2019
Different ways of measuring success
Success rates can be measured and reported in many different ways. Most centers report their success rates in terms of positive beta hCG results per embryo transfer. owever, this is not the most reliable form of reporting and can be quite misleading in most instances. It is important to know that achieving a positive beta hCG report is important to begin with, but it cannot be considered equivalent to achieving a live birth. This is because roughly 20 – 30% of all initial positive pregnancies may be lost subsequently, with majority losses occurring in the first trimester, and a small % in the 2nd and 3rd trimesters, depending on patient characteristics as well as individual laboratories. 
Therefore, the true success rate for any IVF laboratory can only be determined by the measure of the number of eventual live births of healthy babies, a number which can be substantially lower than the projected positive beta hCG results.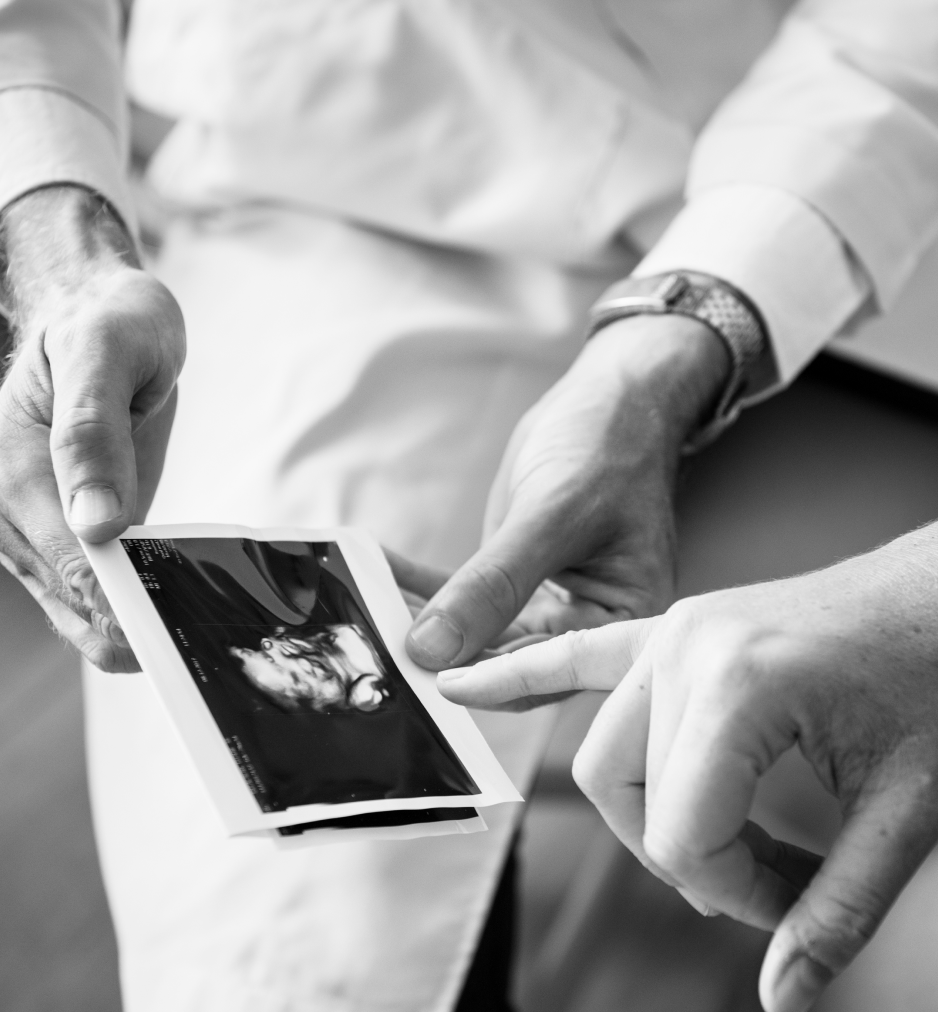 Additionally, most success rates are reported per embryo transfer. However, this can also lead to a discrepancy since those patients who never reach the stage of embryo transfer are not accounted for when success is measured in terms of only embryo transfers performed.
It should be noted that there will always be some patients (advanced age and very low ovarian reserves) who may not have embryos available at the end of their cycle and hence may never have an embryo transfer.
What Factors to Consider while
Choosing an IVF Clinic?
Access to Latest Technology...
The Embryology Laboratory...
A highly successful Single...
Frozen Embryo Transfer program
Honest reporting of Success Rates
Experience
Our team of IVF clinicians is led by our medical director Dr. Abha Majumdar, the team features leading infertility specialists in the field of reproductive medicine and have many years of clinical IVF experience. Our embryologists are specialists in the field and our nurses have years of experience in IVF and associated treatments. Our laboratories are manned by a team of 4 full-time embryologists. Other laboratories which are manned only by visiting embryologists do not provide full time care and services, whereas IVS serves you 24×7 throughout the year. We provide special care for expecting parents, which can not be provided by embryologists visiting merely for a couple of days in a month.

Access to Latest Technology...

The Embryology Laboratory...

A highly successful Single...

Frozen Embryo Transfer program

Honest reporting of Success Rates
Thanks for Ur love,care n support throughout in my pregnancy . Even I was remembering Ur motherly care at the time of delivery also. U hv been an angel to have me my second child happily n healthily. Once again thanks alot frm the bottom of my heart .
She's the no 1 IVF specialist in the country. She is the best most soft spoken out of this world amazing doctor. I will recommend her to everybody.
Dr Abha, a doctor par excellence, a great orator, a wonderful human being and above all my inspiration, my mentor. May God bless her in all her endeavors.
Very good mam this a great for women's I will say your name anyone need Ivf in indore to all Indian
No words can do justice to the angel named Dr Abha. She is a blessing worth being treasured.
Dr. Abha has been the 'Light of Hope' for Women and helped many of them to get Blessed with a child who calls them 'Mom'--which is the biggest Blessing of God to any woman...She is indeed a 'Living Legend'... Regards and Lots of Love...