About IVF Gangaram Hospital
Gangaram IVF Hospital Center has become one of the leading providers of advanced reproductive health services in India. It was established in 1991 to meet the needs of infertile couples. This three-level infertility center is committed to providing comprehensive and state-of-the-art reproductive and reproductive health services in a personalized way; a friendly environment. We provide all infertility services, from simple medical management to endoscopic surgery to promote fertility and all advanced ART procedures.
IVF Gangaram Hospital is the largest and most experienced tertiary medical IVF center in North India. It performs more than 1,200 fresh cycles and 300 freeze-thaw ET cycles every year. All fertility services are concentrated under one roof. Since the establishment of the center, we have made every effort to understand the latest advances in technology, equipment and research. IVF Gangaram Hospital is the only center in North India accredited by the National Committee to carry out postdoctoral FNB teaching programs in reproductive medicine.
Our vision at IVF Gangaram is to achieve your parenting goals through state-of-the-art technology, innovative research and ethical practices provided by a team of well-trained doctors, embryologists, fertility nurses, and paramedical staff.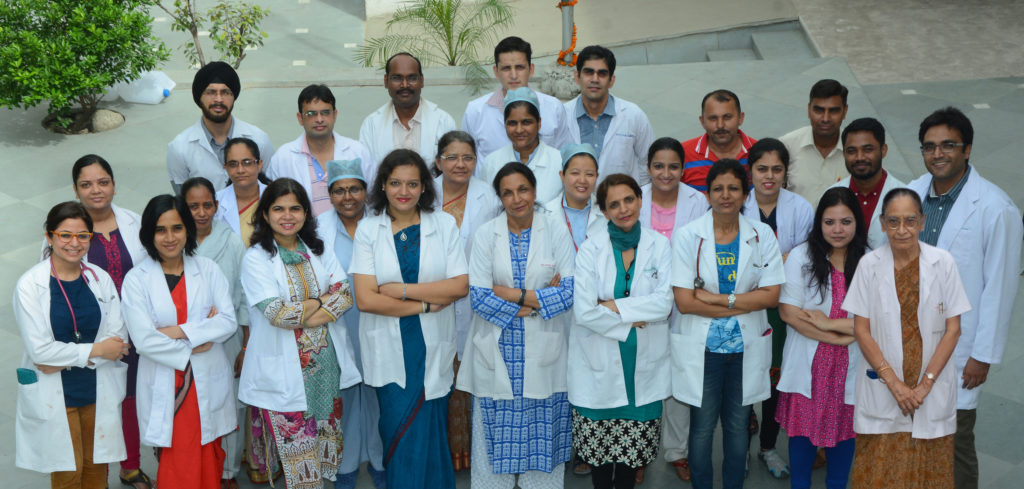 IVF Gangaram Hospital's mission is to provide the most advanced comprehensive reproductive and reproductive health services under one roof in a personalized and friendly environment.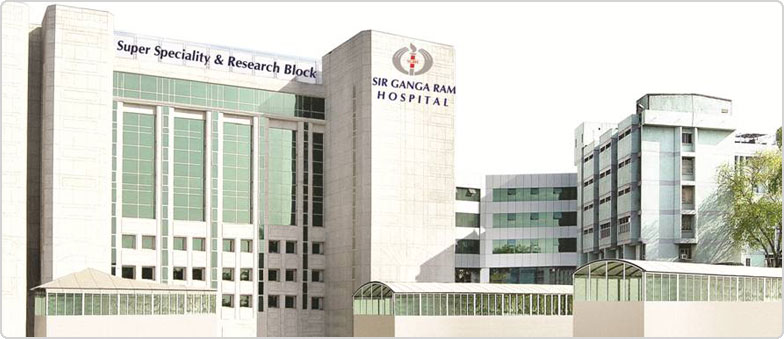 All India Fertility & IVF Hospital Ranking 2017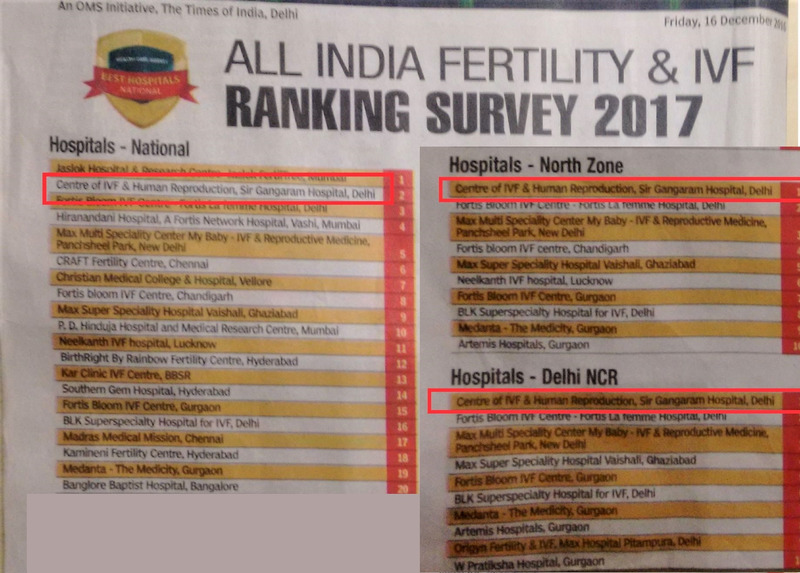 Make an Appointment Now !!!!
1991
The first IVF baby in north India, Baby Garva, born on 21 September at IVF Sir Gangaram Hospital .
1993
Ovum donation started for patients with ovarian failure.
1994
The first successful pregnancy occurred by the ovum donation method.
1997
The technique of cryopreservation of embryos introduced
1998
The first pair of twins from cryopreserved embryos born in February
2000
Introduction of intracytoplasmic sperm insemination (ICSI); the first ICSI baby conceived in August
2001
The technique of testicular sperm extraction and percutaneous epididymal sperm aspiration started; the first pregnancy occurred in August
2006
Laser assisted ICSI & Assisted Hatching
IVF Sir Gangaram Hospital was established in 1991. It was established to realize the dream of infertile couples as parents. IVF Sir Gangaram Hospital is recognized as one of the best IVF centers in Delhi. From Garva, the first IVF in northern India, to hundreds of IVFs conceived at Sir Gangaram IVF Hospital so far, the IVF Center has made great strides in meeting the wishes of women who would otherwise have given up their hope of becoming mothers.
Our Strength: 
Largest & most experienced tertiary care IVF centre
World class Embryology Lab
No separate charges for ICSI or Blastocyst transfer
Affordable IVF packages
Transparent reporting & detailed summary
Patient centred care
Routine & advanced ART procedures
The centre is credited with the birth of 1st IVF baby of North India (1991). IVF Sir Gangaram Hospital is the largest and most experienced tertiary care IVF centre of North India performing over 1200 fresh cycles and 300 frozen- thawed ET cycles annually with all fertility services under one roof. Both advanced and routine ART procedure available (Oocyte vitrification, embryo biopsy for PGD/ PGS, PICSI, Genetic Testing. We believe in Transparent reporting of all IVF procedures which make us the best IVF centre of Delhi.
We follow ethical practice in all the cases of IVF. We ensure the patient reporting as transparent as possible and give them updates on the following pointers:
Complications associated with high order multiple pregnancy. The number of embryos transferred is restricted to one or two
Complications associated with pregnancies at an advanced age.
The centre places a restriction on the age of couples treated to less than fifty.
Emphasis on self-egg IVF
System of double checking of patient identity before performing any ART procedure
World class Embryology Lab
Sterile lab area with consistent results throughout the year
Daily quality control checks to ensure optimum in-vitro environment for your embryos
High blastulation rate, Blastocyst-all culture.
2 ICSI Machines, 8 incubators
Separate area for cryopreservation and sample storage
Embryo biopsy and genetic screening PGS for recurrent pregnancy loss/ Recurrent IVF Implantation failure
Why we are the Best IVF Centre in Delhi?
Northern India's most experienced and successful IVF centre having consistent results comparable to the best centres in the country and abroad.
A history of "firsts" including the first IVF baby in northern India, Baby Garva, born on 21 September 1991.
Manned by qualified and certified clinicians and embryologists, making us a highly-qualified IVF team in the country.
We are conveniently located very close to central Delhi with access to good channels of transport and communication.
Individualised patient care – a personal approach to evaluating and enhancing each patient's chance of becoming pregnant. All our services are offered under one roof to minimise patient discomfort.
A commitment to take on complicated cases that other fertility centres can't or won't consider.
Centre for IVF and Human Reproduction is a custom-built state-of-the-art IVF clinic. All materials used in the construction from the vinyl flooring to the low emission paints in the laboratory have been chosen to reduce the volatile chemicals in the environment. Our clinic has been built as an intensive care unit for your embryos.
We have a unique customised air handling system ('clean room') that filters all air coming into the laboratory removing chemical toxins and impurities to create a pure environment to protect your embryos. A world-class laboratory and research programme that stays on the leading edge of reproductive technologies.
We provide honest and accurate information regarding success rates, and encourage couples to explore all their childrearing options. We have a rigorous and transparent reporting system and respect the right to information of our patients.
We ensure that the patients are well educated about the process and our team is easily accessible to them throughout the treatment cycle to support them or to answer queries. We lay great emphasis on post treatment follow up to fine tune future treatment cycles.
We conduct training programmes to practicing clinicians with special interest in Reproductive Medicine. Ours is one of the few centres in the country that has been recognised by the National Board of Education to undertake a 2-year post-doctoral fellowship program in Reproductive medicine.
Academic Achievement & Research work
1 st centre in North India accredited by National Board to conduct Post doctoral FNB Teaching program in reproductive medicine (2 year fellowship)
Approved centre for clinical fellowship in ART by Indian Fertility Society (1 Year)
Approved centre for embryology fellowship in ART (1 Year)
Approved centre for Embryology fellowship by ISAR (Indian Society for Assisted Reproduction)


FOGSI recognised Centre for advanced and basic infertility and IUI Training (2 weeks observership)
Health Talks and Awareness Programs
(Conducted on regular basis in corporates and community)
CME's , Conferences and Workshops conducted by Centre of IVF & Human Reproduction SGRH.
(Conducted by Centre of IVF on regular basis.)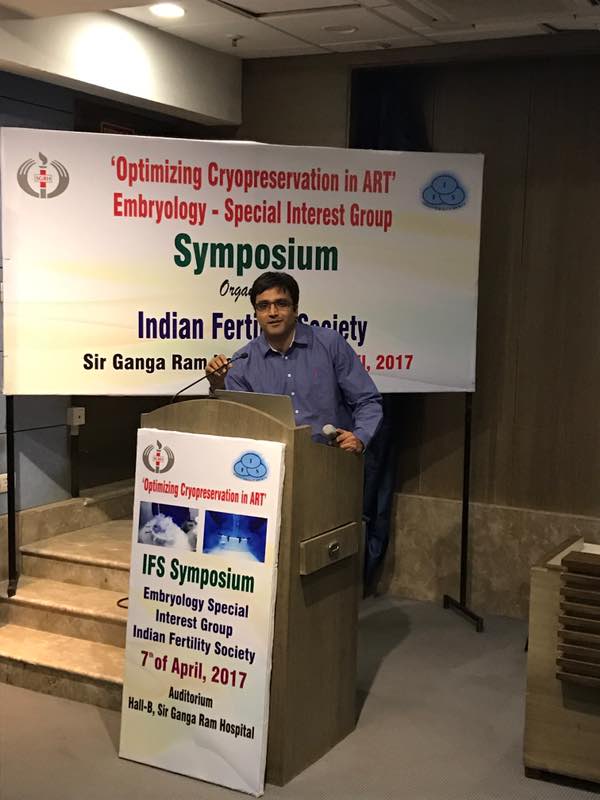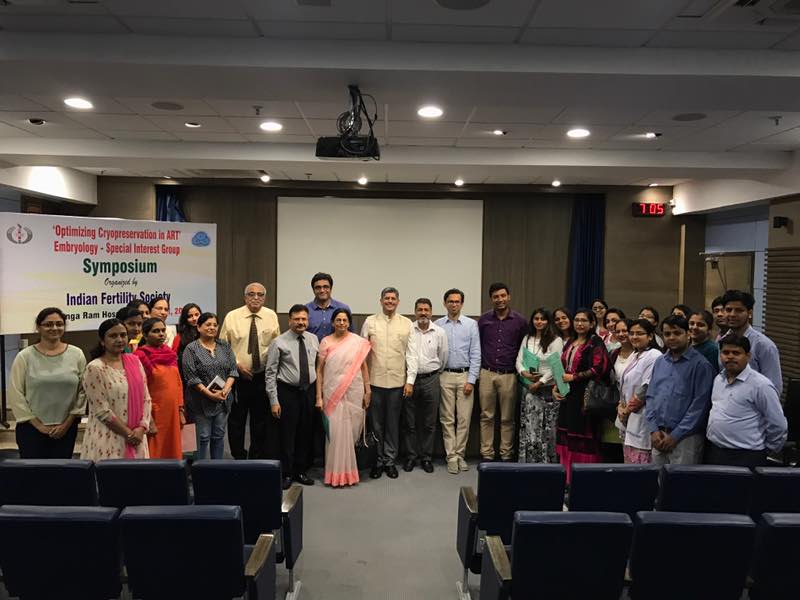 Your Feedback is Our Achievement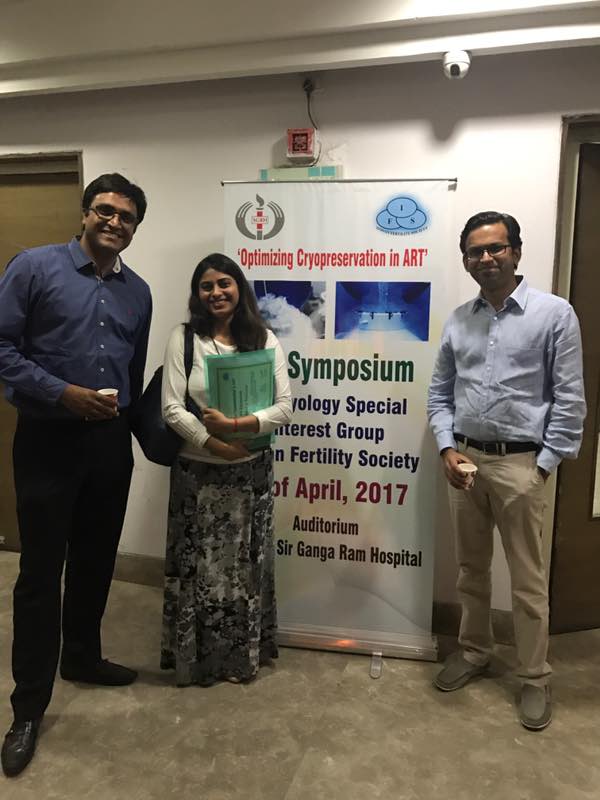 She's the no 1 IVF specialist in the country. She is the best most soft spoken out of this world amazing doctor. I will recommend her to everybody.
No words can do justice to the angel named Dr Abha. She is a blessing worth being treasured.
Thanks for Ur love,care n support throughout in my pregnancy . Even I was remembering Ur motherly care at the time of delivery also. U hv been an angel to have me my second child happily n healthily. Once again thanks alot frm the bottom of my heart .
Dr Abha, a doctor par excellence, a great orator, a wonderful human being and above all my inspiration, my mentor. May God bless her in all her endeavors.
Nine months of my pregnancy could have been a nightmare without your medical supervision. Thanks for making my journey to become a mommy nothing less than a dream come true…. U r not just a doctor u r the best human being… U r so kind…. Thank you for everything for completing my family by giving me such a cute lil master who turned 1 yesterday…. Thanks a ton.
Dr. Abha has been the 'Light of Hope' for Women and helped many of them to get Blessed with a child who calls them 'Mom'–which is the biggest Blessing of God to any woman…She is indeed a 'Living Legend'… Regards and Lots of Love…
Very good mam this a great for women's I will say your name anyone need Ivf in indore to all Indian
Dr Abha Majumdar is the best physician you can get in India. Now in hindsight when i compare other physicians who are doing their private practice and doing IVF, most of them are inexperienced and doing it for money. Dr Abha puts enormous amount of effort and her insights are invaluable in complex case such as ours. Her team is unmatched and 2nd to none in the competition. She is Messenger of God on the planet called earth. We met atleast 4-5 IVF consultant no one can even come closer to Dr Abha. She is genuine, compassionate, professional and thoroghly competent.We should have gone to her much earlier. Excellent work Dr Abha, Thanks for giving us and countless other couples precious gift of parenthood..
She is not merely a brilliant doctor but she is also a genuine, honest and compassionate human being which is the differentiator between a good doctor and a great one. Strongly recommended.
I feel immense pleasure to write a testimonial for Dr Shweta Mittal Gupta, a Doctor with values and a big name in infertility treatment.
We had miscarriage at 19th week in Fortis Noida in year 2013, after that complications arose and we were wandering from one doctor to another, no one could diagnose the issues and we were not conceiving. one of our close friend recommended for Dr Shweta Mittal Gupta.
Dr Gupta recommended Laparoscopy and finally diagnosed abdominal tuberculosis. Her prompt support and immediate response to our queries even over phone and whatsapp helped us to recover from disease. she has given treatment and motivation to fight all pregnancy related complications and finally we conceived. we are blessed with a daughter on 21 Dec 2016 at Sir Ganga Ram Hospital. all thanks to Dr Shweta Mittal Gupta.
As a person Dr Shweta is very gentle and her diagnosis is very accurate. She does not recommend any unnecessary tests or medicines. She has added a new hope into our Life.